Online Self-Study Trading Simulations
Entrima developed a wide range of trading simulations, replicating actual market circumstances, allowing to transact and learn about the trade life cycle. These simulations are set-up to apply knowledge and optimise skills.
Download Simulation Guide
More Information
Online Mentoring
Entrima offers various Online Mentoring services including 365, 24/7 online learning (Online Oracle), weekly mentoring (Weekly Wizard) and tailor-made training for individuals or teams (Private Guru).
Online Oracle
Weekly Wizard
Private Guru
All over the globe, on a 24/7 basis, we train professionals in the commodity & energy markets at every level by providing content and context concerning trading and related aspects.
Download the general Entrima - MAC app
We have launched an app for iOS and Android. In the app you can test your knowledge, acquire new knowledge (Knowledge Base) and engage with the community. To download the Entrima app follow the links below.
This is not the app to access the learning platform; that concerns a separate app. See the FAQ.
The Leader in Online Commodity & Energy Market Training
We have developed and maintain a comprehensive curriculum which is unparalleled to companies in commodity & energy markets. This way their employees acquire crucial expertise and optimize required skills for successful trading, risk management and operations. Discover why leading organisations in the commodity & energy sector prefer our learning services.
Entrima's online education is also available in an app for learning on the go
Entrima's online education is also available in an app for learning on the go
Entrima is trusted by numerous members or associates of the following organisations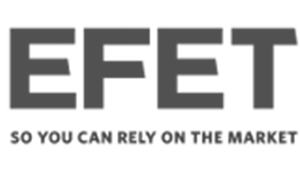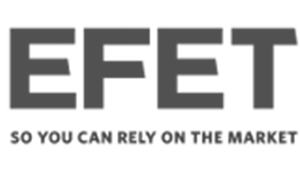 Entrima has trained numerous professionals and certified thousands of learners, and counting
"The in-company training services were very satisfying, amongst others, as they served the purpose of learning by debate and through exchange of thoughts."
Pieter Schuurs
Intercontinental Exchange | ICE Endex
"The most positive element of Entrima's online learning services concerns the progressive (step-by-step) approach from simple to more complex concepts."
Ronan Haas
Eurelectric
"The online learning services are based on a comprehensive curriculum with a wide variety of theoretical basics combined with a profound business knowledge. The courses provide an in-depth understanding of business relevant processes."
Mario Claeys
Uniper Global Commodities
"Entrima's courses are very suitable for our employees; good quality content is what we look for."
Rob Veersma
Advisor | Global Energy Community
"Really well structured and easy to follow content that is varied in delivery in order to keep the reader engaged. Looking forward to seeing more from the Entrima in the future!"
Erika Rabadia
Manager Trading Surveillance | Shell
Our Purpose
Entrima provides learning services for professionals in the commodity & energy markets.
Content & Context
Entrima's mission is to transfer knowledge regarding the business, controls & operations of parties in (or relating to) the wholesale markets.
Conduct & Culture
Entrima mission is to facilitate the prevention & detection of misconduct and to foster proper behaviour in organisations. This is achieved via training, periodic updates and increased awareness.